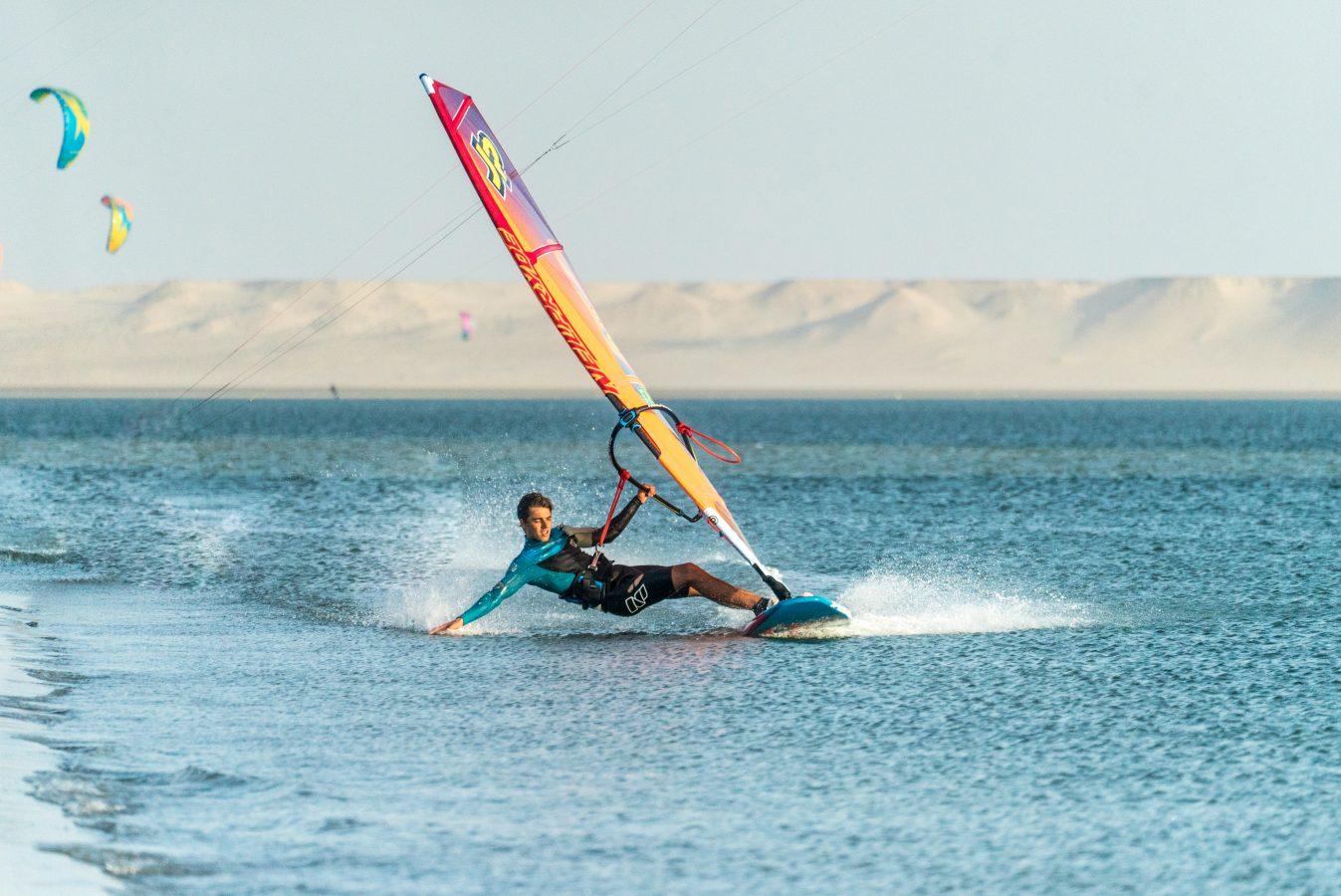 Surf&Action Lernival 45Plus from 25.01.2020 – 31.01.2020
Our next Clinic with our Partner SURF&ACTION:
25.01.2020 – 31.01.2020 at Freak Windsurf Dakhla Attitude.
For more Information check the link below or write us a Mail.
https://www.surf-action.com/Surf/Events/events.php?learnival=33562
If you have any question about the clinic: [email protected]
Informations for the Clinic:
Coach: Norbert, Martin & Bernd
Language: German
Dates: 25 to 31 of January 2020
Club: Freak Windsurf Dakhla Attitude
Hotel: Dakhla Attitude
Description of our Partner: Für Windsurfer ab ca. 45 Jahren!
Gewohnt wird im Camp Dakhla Attitude an der Isla del Dragon. Das Camp teilt sich in zwei Areale wobei die Station genau in der Mitte liegt. In Luv steht das einfachere Windhunter Camp und in Lee das etwas bessere Dragon Camp und die hochwertigen VIP Bungalows. Das Hotel liegt direkt am Spot, an der Windsurfstation von unserem Partner aus Kreta, Freak Surf.
Gesurft wird direkt vor dem Hotel. Je nach Ebbe und Flut gibt es einen Stehbereich. Ansonsten bietet der Spot einen super Freeride Piste. Im ganzen Revier bildet sich max. einen Welle von 30cm.
Als besonderes Highlight surft ihr auch mehrfach am Speedspot. Er befindet sich 2km in Lee der Station. Flacher geht es nicht mehr. Wer nicht mehr zurück surfen möchte, der lässt sich und sein Material vom Traktor abholen.
Wie auch bei unseren anderen Learnivals werden die Teilnehmer nach Könnensstufen eingeteilt und 3-4 Stunden pro Tag geschult. Allerdings ticken die Uhren hier etwas langsamer. Beim 45Plus Learnival werden die Kurse an die konditionellen Fähigkeiten der Teilnehmer angepasst. Wer so entstehende Pausen nicht zum Ausruhen nützen möchte, geht währenddessen einfach selber zum Heizen oder perfektioniert zuvor Gelerntes.
Am Abend treffen sich alle die möchten zum gemeinsamen Abendessen im Hauptrestaurant, und / oder später zu einem Absacker in der Hotel Bar.
Come and join us. We are waiting for you.
Your Freak Windsurf Team